Welcome to the Comfort Inn Fredericton, New Brunswick!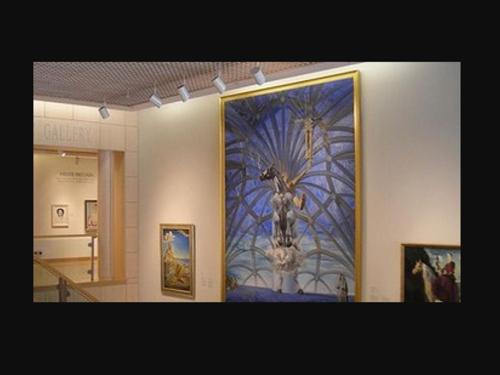 The Science East science center is perfect for families. Science East is an interactive science museum located in downtown Fredericton. It uses innovative, interactive science exhibits to demonstrate basic science concepts, prompt curiosity and foster interest and understanding of science among people of all ages.
Take the time to visit Fredericton Boyce Farmers' Market and you won't be sorry.
Fredericton's original market since 1951 is open every Saturday, 6 am to 1 pm with over 200 vendors and was recently named one of the top eight (8) Farmers' Markets to visit in Canada (Harrowsmith Magazine, June 2006). Farmers, artisans, craftspeople, and others offer a tempting variety of fresh meat, garden vegetables, home baked goods, maple syrup, and all sorts of other goodies from the farm, plus flowers, handcrafts, jewelry and more. Have a home cooked breakfast in the small café area or enjoy a taste of offerings from several unique and ethnic food vendors.
In the historic Garrison district, explore a charming neighborhood and enjoy a visit to the Lighthouse Adventure Centre. The Canadian Army was born in 1884 with the establishment of the Infantry School Corps, Company 'A' in Fredericton. Watch as period-dressed guard re-enact a drill ceremony to the beat of a piper and drummer. Maybe you will be selected to 'inspect' the guard!
Theatrical works are performed in the Fredericton Playhouse. Today, The Playhouse operates as a professional performance venue available for local, national, and international artists and companies. It also presents touring artists as part of its own professional series and offers a comprehensive education and outreach program.
Village of New Maryland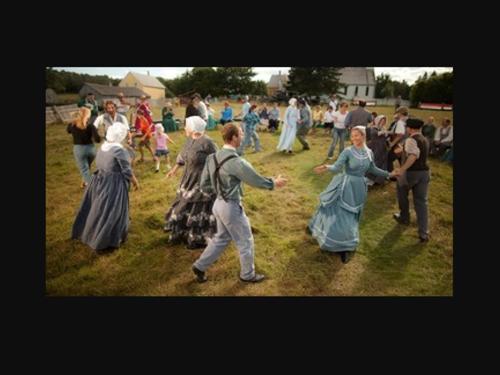 Guests of this Fredericton hotel will also want to visit the Village of New Maryland, Oromocto, CFB Gagetown and King's Landing for additional family fun during their stay. Just 20 minutes from Fredericton, nestled in a majestic setting in the St. John River valley, Kings Landing Historical Settlement depicts the one hundred year transformation of a young colony into a vibrant nation. Witness the bustle of farm life, and learn first-hand how ordinary people lived and worked in the 19th century.
This pet-friendly hotel offers free local calls and a free weekday newspaper. The hotel offers free hot breakfast and an exercise room is also available.
Business travelers will appreciate complimentary high-speed Internet access. Copy and fax machines are available for guest use at a nominal fee. A computer with Internet access is also available for our guest' use at no charge.
All guest rooms at this Fredericton hotel come with 32-inch LCD televisions, irons, ironing boards, coffee makers and hair dryers. We are a completely non-smoking hotel.
A laundry room and valet cleaning services are available for guests' convenience. A friendly multilingual staff is on site to make each stay a pleasant one.